Click images to download at high resolution!
The Stick is like a space instrument from the future! In my instrumental solo Stick concerts I'm blending Scandinavian ethnic music from passed centuries with original compositions and use all of my electronician's experience to elevate simple timeless musical qualities; bringing the best of all worlds – World Space!
Swedish multi instrumentalist Per Boysen is a crossover crusader that loves music, but not genres. Enthusiastic listeners have hinted at "EAM",  "Nu-Jazz", "Psychedelic" or "Minimal" while some refer to "Sound Art". On stage Per plays interactive electronics driven by an acoustic/mechanic/electric instrument that might be a Chapman Stick, the Alto Traverse Flute, the Tenor Sax, the Fretless Harp Guitar or the EWI (Electric Wind Instrument). Everything interconnected as a self designed meta instrument.
"Among the many festival highlights was Swedish guitarist and flute/wood-wind player Per Boysen's Jon Hassel-like soundscapes" (Guitar Player Magazine, USA)
"Per Boysen's live looped ambience music with layers over layers of sax- and flute melodies was a real experience, and it was obvious that he is utilizing the electronics as his personal expression without being a slave to the technology." (Smålandsposten, Sweden)
Per Boysen has performed many live-looping shows around Europe and the US, both as a solo performer and with ensembles. He is fond of multi media based collaborations, as for example when the Italian Festival Internazionale di Andria Castel dei Mondi provided the budget for assembling the temporary quartet Boysen Network Ensemble in order to to make a micro opera with amplified painting canvas percussionist and musicians clamped with cameras projecting on big screens. He is also active as a media music composer, having produced recordings of surround music, mixed records for bands and creative remixing for special record label releases.
The Erdem Helvacıoğlu and Per Boysen Duo got together in 2010 and recorded the album Sub City in a cinematic vibe of a dark and chilled sci-fi horror soundtrack. The album received good reviews and the duo was asked to perform it live in octaphonic surround audio, beginning with the prestigious festival Présences Électronique 2011 in Paris, Borusan Music House in Instanbul and the North Sea Jazz Festival in Rotterdam. When performing this instrumental opera and underwater epos both musicians play a row of electronic processing in parallel with their physical instruments; the TogaMan guitarviol for Erdem and the Chapman Stick for Per. Bold improvisation meets precise sound design. The musical ambition is to bring the audience deep down to share the experience of the citizens inclosed for generations inside an ecological city experiment that got stranded at the bottom of the ocean.
__________________________________
The Swedish Art Grants Committee helped financing a few of Per Boysen's projects. Among the particularly successful events were the 1st Swedish Looping Tour and the 2nd Swedish Looping Tour, receiveing media coverage by the national public service television's art documentary Musikspegeln while for the international audience by The Music Room of CNN. Boysen invited Brasilian/Swiss guitarist Matthias Grob, inventor of the legendary Digital Echoplex Pro looping machine, and American looping percussionist Rick Walker. This open-stage tour concept was expanded to Norway and Finland as well. As a consulting musician Per Boysen is working with a row of software developers to help out in the creation of tomorrow's musical instruments. Besides playing music he has also written expert studies for WIPO in Geneva, the Nordic Musician Union and The Swedish National Council for Cultural Affairs. (Kulturrådet: "Omvärldsanalys", regarding Internet and the Music Industry). Other works including books in Swedish on the music business as well as being a freelance journalist, editor and columnist for Scandinavia's biggest guitar and computer music studio magazines.

Per Boysen is also frequently booked as a speaker, trainer and consultant regarding Apple Logic/Mainstage, Ableton Live and assorted live-looping techniques. Often characterized as "a modern renaissance man". Former credits include international major label releases with extremely visual punk-electronic dance-pop band Plastico (artist) as well as Swedish gold seller Peter LeMarc (studio musician). Per Boysen has also appeared in art performances directed by Swedish multi artist Dan Fröberg (Stockholm Art Show, "Nya Gärdesfestivalen" etc). Many other credits not mentioned here, ­but who cares?
__________________________________
Finally, how would you describe what you are doing today?
"Multi Lateral Improvisation as in Instant Composing"
In jazz it is common that one musician improvises lead themes over a fixed chord structure background played by other musicians. In my music the same musician, or musicians, typically improvises both the lead themes and the chord structures at the same time. This multi lateral improvisation is made possible by advanced live-looping techniques. It is an extremely fun and intuitive way of creating music. -Per Boysen.
Playing the music rather than the background – and vice versa…
I think "playing the music rather than the background", as Ornette Coleman once put it, is one side of what I'm doing. The other side is that in a certain sense I'm "exclusively playing backgrounds". Whatever way the listener choses to interpret my music, there will always be some empty part of the screen to be filled in by the listening mind's imagination. In my opinion this psychologic aspect of listener's participation is a key element in "psychedelic" or "open" music. – Per Boysen
---
__________________________________
Releases
Over the years I have favoured live performance projects and concerts while avoiding to release recorded music. However, given the nature of the industry you can't totally escape recording and I recently changed my views on these matters. Today I'm looking at recordings as "time pods sent off into the future" rather than "dull nostalgia hangovers of the past". Sharing recordings of your work really is another art form than performing a live concert and I have grown to like both ways to communicate.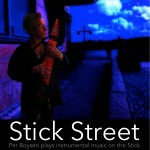 Stick Street (BMMI5, 2013). Instrumentals performed on the Chapman Stick. The idea for this album came up from street busking; every day several people approach me to buy CDs. And since I initially had no CDs I decided to make a Stick CD and do my best to capture the very special street magic. I can also tell that playing for three months in the streets has taught me things about music that none of my professional touring and recording has even come near! The street audience is a tough judge that made me scrap a lot but I do feel grateful for the new things I've learned, stuff that I'm now channelizing into this album.
Music for film, video and games I do a lot of post production media music these days. The idea is to provide a convenient music solution to media producers, instantly accessible at a fixed price. My work in this field is offered for sync licensing through my partner AMG Scandinavia. All productions are fully media compatible, recorded and mastered at 48000 Hz sampling frequency. I focus on composing along my own esthetics rather than churning out "music that sounds like film music" and I strongly believe that since this evocative music has the power to make me experience stories and pictures it will vice versa turn out very useful for those who actually work with stories and pictures.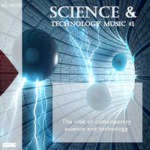 Science & Technology Music #1 (2012 AMG). Duration: 76 minutes. The vibe of contemporary science and technology. Technically a fully media compatible production recorded and mastered at 48000 Hz sampling frequency. Targeting media producers in film, video or games, this is a genuine B2B production music release. Sync license is available through AMG Scandinavia.. Here is a link directly to this album's listening/download page. The full work is also mirrored for streamed listening on SoundCloud as well as on BandCamp. . .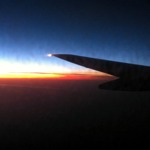 Djakarta Robot Zombie (2012 BMMI). Cinematic instrumental music composed and produced over long period of time. Music designed to add production values to a media production, as a story-telling component. This music is available for purchase but also for media sync licensing via Rumblefish/CD Baby. . . .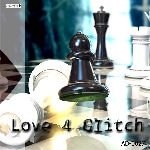 Love 4 Glitch (2011 AMG). Duration: 53 minutes. Genre-defying instrumental music based on the genuine sound design and musical vision of Swedish multi-instrumentalist Per Boysen. Combining a solid musicianship with electronic techniques spanning mainstream techno as well as avant-garde. Technically a fully media compatible production recorded and mastered at 48000 Hz sampling frequency. Targeting media producers in film, video or games, this is a genuine B2B production music release. Sync license is available through AMG Scandinavia.. Here is a link directly to this album's listening/download page. The full work is also mirrored for streamed listening on SoundCloud.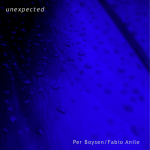 Unexpected (2010 BMMI). This album is a live recording of a musical duo improvisation session that took place in Rome on June 5 2009, parallel to the First Italian Live Looping Festival. Fabio Anile plays the Piano and the Synthesizer and Per Boysen plays the Alto Flute and the EWI (Electric Wind Instrument). Both musicians do also play interactive electronics simultaneously, particularly utilizing the technique known as Live Looping. iTunes link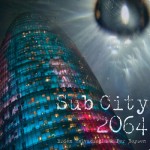 Sub City 2064 (2010 BMMI). This instrumental album was produced as a long distance collaboration between Turkey and Sweden in the cinematic vibe of a chilly sci-fi horror soundtrack. Recorded in Istanbul and Stockholm by Erdem Helvacıoğlu & Per Boysen. Mixed by Per Boysen. Audio mastering by Pieter Snapper at Babajim Instanbul Mastering. Photo and album cover by Danne Eriksson. Sub City 2064 has received quite some good reviews worldwide. iTunes link
Klape Remixed (2008 BMMI licensed to Dancing Bear Records). Klape is a traditional Croatian type of choir singing. For this CD compilation Croatian label Dancing Bear Records commissioned twelve different remix artists and assigned them one vocal piece each to mash up. Mine was a vocal sextet delivered as six mono files and this made it possible for me to work a little extra on the vocals then you usually get a chance to when remixing choir music mash-up wise. Tags: Dub, IDM, Jungle, Ambient, Breakbeat, Downtempo, Experimental. iTunes link
Nanetora (2008 BMMI). This album is the first fruit of a long distance collaboration between Per Boysen (Sweden) and Costas Andreou (Greece). Defying the physical distance, the duo's music has its space and time delimited by human interaction in a dynamic musical meeting. Filters become notes and notes become filters, as two brushes drip colors over a 3D canvas. Soma.fm is one among many stations that features Nanetora on playlist. iTunes link

Civitas Urbanus (2007 BMMI). 2007 is an important year. For the first time in human history more people are living in cities, compared to living in other areas on the planet's surface. I let this amazing fact inspire me during the difficult task of cutting down one year of musical exploration to less than one hour. As Oooh… this album also combines a dadaistic attitude in experimenting with the power of pop. The music of this album is available for sync licensing via Rumblefish/CD Baby. iTunes link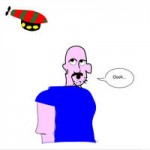 Oooh (2006 BMMI). This album's sub title Abstract Experimental Yet Catchy does well catch the music and concept. Thirteen solo pieces for tenor sax, alto traverse flute or the electric guitar and guttural voice noise. Interactive electronics played by feet while the physical instrument is played by hand and mouth. Voilà – instant free form electronic Da-Da! The music of this album is available for sync licensing via Rumblefish/CD Baby. iTunes link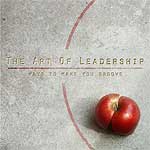 Art Of Leadership (2006, BMMI licensed to Noden Recordings). This second collaborations with British speaker David Cowley is produced as an art movie DVD with movies by Swedish multi media video artist Samuel Poromaa. The DVD relies on original music by Per Boysen in the 5.1 five channel surround format all through. Purchase this product at the Noden Webshop. An expanded version is offered as part of the management education event licensing program by Noden, "Reflective Learning".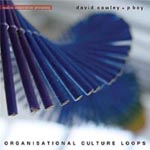 Organisational Culture Loops (2004 BMMI licensed to Noden Recordings). Collaboration with British speaker David Cowley. Commissoned by Noden, acting as the curator. Crossover electronica with live-looping of sax and guitar, animated spoken word. Cowley's voice was first recorded before I composed and recorded the music.  iTunes link . .
Happy Ocean (2003 BMMI). 62 minutes of live looping improvisations using electric guitar, tenor saxophone and two loop based real-time samplers, a Gibson Echoplex Digital Pro and an Electrixpro Repeater. All instrumental electronica except for one track that is featuring Eva Almér on improvised vocals.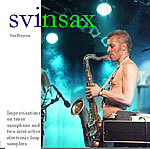 Svinsax (2002 BMMI). Live looping with tenor saxophone and the EDP/Repeater rig. Recorded directly to stereo DAT. . .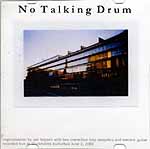 No Talking Drum (2002 BMMI). 42 minutes live looping concert recorded at Kulturhuset, Stockholm, directly to stereo DAT. Instrument used: Stratocaster electric guitar and two looping devices. . .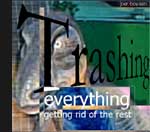 Trashing Everything Getting Rid of The Rest (2000 BMMI). Summing up some electro acoustic works. Software instruments used together with physical instruments. . .
Pluck Per Boysen (1998 BMMI) Sampling CD for producers that want to fly some axe into their brew. Although a B2B product this CD got some good reviews and the logistics soon became too much for me to handle as an independent player. Therefore I decided to license out both CD manufacturing and distribution to the American label SoundEngine.com.
Artway Soundtrack (2000 BMMI). 16 minutes full version. Originially a quadraphonic surround production this art film soundtrack music finally was remixed for ordinary stereo playback. At the exibition of visual artist Florian Kynman's work the audience stepped into a huge box of four movie screens to watch the road movie in 360 degrees while enjoying the soundtrack in four channel surround audio.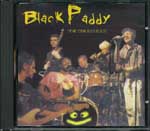 Black Paddy (1998 BMMI). Documentation of a party band clashing african beats into keltic melodies.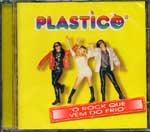 The Plastico Album (1996 MNW). Signed by Telegram, refined by Warner and released by MNW in Europe, south east Asia and South America. Also partnering with Edel Records for German and US territories. . .
Communicate (1996 Edel Records) Edel (German Licensee), single. Eskimos & Egypt mix. Headquake Hazy Cloud mix.
Communicate (1996 MNW). Vinyl, dance mixes by Eskimos & Egypt.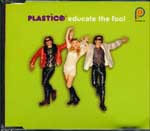 Educate The Fool (1995 MNW). CD single. . .
Communicate (1994 Telegram Records/Time Warner) single. Mixed in London by Ian Richardson and Nick Coler that used to work with the KLF. . .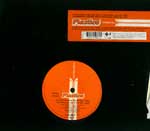 Communicate (1994 Time Warner). Vinyl print inlcuding club mixes by Jj at SweMix.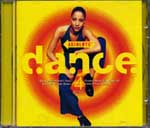 Absolute Dance (1994 EVA Records) album sampler. One Plastico track submitted: "Communicate".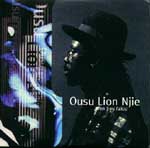 Maryama, Ousu Lion Njie (1994 SLASK Records) single. Producer team Modern Tribe Music was Per Boysen and Eric Forsmark. Guest appearance by DeDe Lopez. Musicians from the bands of Mory Kante, Fela, Salif Keita, Jazz Warriors and others. Stefan Bergman on bass. An album was also produced. Master tapes lost. Pirate copied albums keep selling well in Africa, we hear… Ousu unfortunatley checked out from the planet a while back. A beloved friend and a great artist!
Peter LeMarc (1987 MNW) album. Sold gold and gave the artist his big break. Re-released on CD and samplers. I was involved as studio musician and tour musician, playing the guitar. . .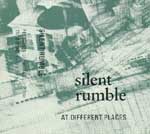 Silent Rumble (1986 BMMI) Cassette tape release. Experimental duo music by Tapio Remes and Per Boysen. Live looping on cheap digital delays with a hold pedal function. Harsh yet beautiful noise that would be filed as "gothic", "industrial" or "dark ambient" if released today. See, the eighties wasn't just about tasteless fashion and stupid haircuts ;-)
Hopkok (1975 PMF) vinyl album sampler. Five bands launching this together. A true indie quest. [lg_gallery]